Five years is all it takes. Just ask Bang Camaro, described as a hard-rock band from Boston in America. Because that is how long it took them from writing their initial ideas on a piece of paper to having their music featured on Rock Band.
For Bryn Bennett and Alex Necochea, founders of the band and guitarists, the dream has become a reality. Songs from the first album appeared in Guitar Hero II before featuring in Rock Band.
Success is something that doesn't come easy to many, but as Alex points out they were very surprised at how quickly it happened: "When Bryn and I started Bang Camaro we didn't intend to make it a full time job. We were just having fun making music that made us feel good,"
And who can blame them. Any band will tell you that they are making music because they enjoy doing so, not with any intention of being the next big thing.
"Our songs and live show recalled an era of rock music when people listened to music to escape, let their hair down, and party. Bang Camaro came at a time right before the recent resurgence of dirty rock'n roll so we were lucky to be in the right place at the right time. Fortunately for us, people responded and our audience grew," Alex comments.
Digital distribution is now an important part of any distribution for a band. Gone are the days of peddling records and CDs to stores. However Bang Camaro went back to basics, creating CD's that they would sell via shows and online to their fans. It came at a price though as Alex reveals: "I can't tell you how often I see our albums available through torrents. It makes me think that, from a business perspective, the least profitable thing we can do is make new music,"
"Playing live and releasing our music in video games has been far more lucrative than booking studio time, recording, mastering, packaging, and distributing our records on CD," he says.
But Alex has embraced digital distribution as well with the band, selling songs via iTunes, Rhapsody and Amazon: "Having our music available on the internet helped increase our exposure by allowing curious listeners and fans to have our music without waiting for our CD to arrive in stores," said Alex.
Of course, a lot of the promotion comes thanks to Artwerk, the official publisher for Bang Camaro. Unlike other bands who have signed up with Artwerk to help distribute music, Bang Camaro have taken a slightly different stance and teamed up with them to try and push music into video games, television and film.
"We have been independently owned and operated since the beginning," says Alex."Our living room used to be full of CDs and t-shirts that we'd send to music fans ourselves. We are as DIY as they come," he proudly explains.
Having featured in The Sims 3 and Madden 10 during 2009, the band is looking for Artwerk to continue exposure during the coming year. But what do they think of the exposure in videogames and has it the ability to crush radio and television has a form of promotion:
"Radio is in the toilet. It's a stale format for 5th generation Foo Fighters type bands and Taylor Swift," says Alex.
"The whole medium has been decimated by corporate interests that satisfy advertisers. Music on "rock radio" is used as filler in between ads to sell you things you don't need. Television, while the same, has been that way for as long as I remember, so there is little love lost. I know a lot of songwriters who peddle their music tocorporationsso their musiccan bethe soundtrack to selling hamburgers. It's not a bad gig if you can get it though. At least it pays," he adds.
On the subject of videogames, Alex is slightly more enthusiastic about the scene:
"Videogames, on the other hand, have offerednewer bands like Bang Camaro the opportunity to directly reach wide audience by letting them interact with the music in a meaningful way. I think the initial trend of finding new bands through Rock Band was fantastic. I know over the years getting your music into Rock Band has become highly competitive among new artists, but hopefully, the upcoming Rock Band Network will help even the playing field for everyone," he explains.
Being featured on some of EA's biggest games to date including Rock Band and The Sims 3, is an accolade that not many can proudly achieve in such a shot few years, but Bang Camaro can stamp that achievement off in their book of life.

"EA is recognized as a leader in gaming around the world.Their reach is enormous." Alex says. "It's my hope that we are able to keep our name and music relevant in living rooms around the world by our inclusion in EA's releases," he adds.
With Rock Band 3 having been announced by EA and due for release before Christmas, Bang Camaro is unsure if they will feature in the game. Based on past experience, it is looking relatively likely. Not only that but the new Rock Band Network is enabling more bands such as Bang Camaro to break-thru into the market:
"I'm excited about it [The Rock Band Network]. Bang Camaro just released "Push Push (Lady Lightning)" on the network and the response has been tremendous. We plan to release 7 more tracks in the coming year. If sales continue positively, we may release more of our music this way," says Alex.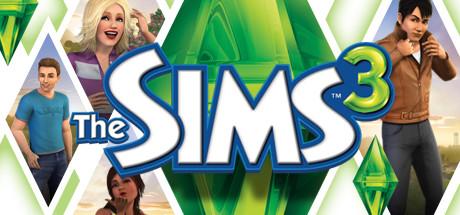 Releasing music in this way is becoming important for bands to try and appeal to a broader audience and it promises generally cheap exposure to a world-wide mass market. But how important does Alex feel the music in games is?
"As a co-owner of Lady Lightning Entertainment having our music distributed through games like Rock Band and EA's releases is very important to me," he says.
"It allows Bang Camaro to keep our name and music in the public eye and, hopefully, will help drive the sale of our music and merchandise. Those products help keep the band afloat financially. Like I mentioned earlier, we are musicians but we are also business owners. We don't have the business expense accounts the major labels do so we end up having to keep our eyes on the business and make sure we're making the right decisions to keep money coming in the door. We've been quite fortunate that our involvement with videogames has helped us pay our bills," Alex explains.
But is Alex himself a fan of games? "Unfortunately for you, I am not one of them. I like to talk to girls," he jokes. But with the videogame market expanding to appeal to women, it might not be long until Alex can talk to more girls and gauge a response to his band.
As for the future of the band, Alex has more humble aspirations than most:
"I would like to see myself touring the world and playing in front of new audiences every night. That is why I got into music in the first place," he says.
And the final message to those who want exposure through the new medium of videogames:
"Be smart. Keep your head in the business and make the best financial decisions you can. But remembernone of that means anything if you don't have fun and make the best music you can." he ends.
Bang Camaro are again proof that music and videogames are fusing together to create and showcase new talent to the world. The future for both formats is very exciting and will be filled with change along the way. Bands like Bang Camaro will always be at the forefront of those changes and shows that a little bit of writing on paper can go a very long way.
Thanks to Jenny Jobring for arranging the interview and for Alex from Bang Camaro for responding to our questions. Check out Bang Camaro's website for more information.