With less than 6 months to go EA have started their press releases for their version of the game, 2010 FIFA World Cup South Africa. We'll bring you all the details as and when we get them starting with some brand new screenshots.
"The Netherlands return to compete once again…"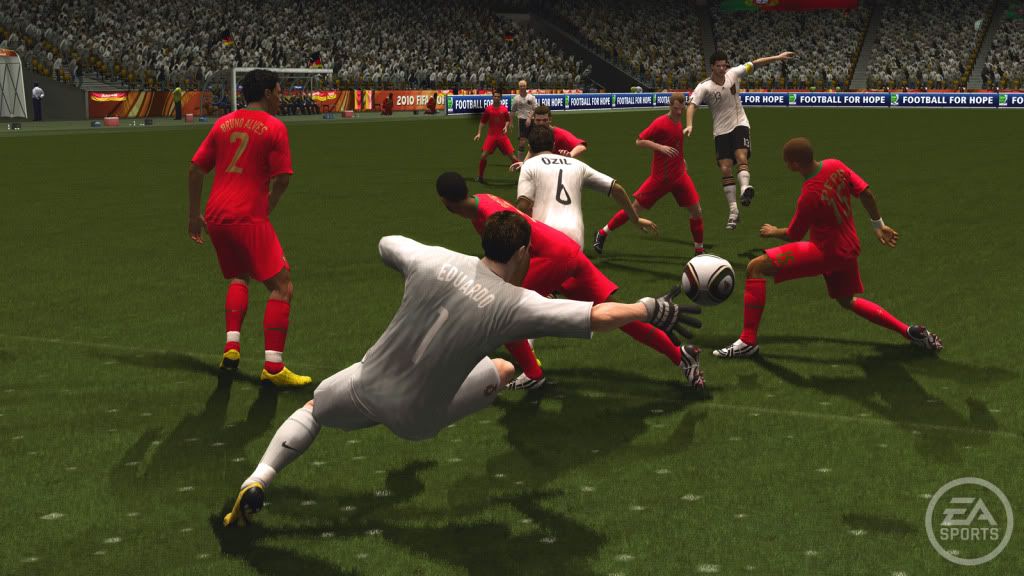 "Ballack takes a shot…"
"Spain take a much needed team talk…"
From looking at the screens the game looks very much like FIFA 10, which isn't a bad thing. Hopefully they will include some brand new features which have yet to be announced. I do know that you will be able to play as any of the 199 teams who enter the competition. Which country are you going to take to the World Cup?